5 Ways To Stay Happy In Your Relationship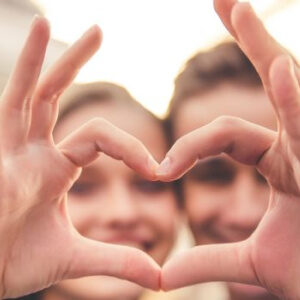 In the final analysis, your life satisfaction boils down to how fulfilling your relationships are.  You won't be thinking about your money, your to-do list, or the dishes in the sink. You'll be wishing you hadn't been so hard on your sister, so unavailable to your mother, and that you'd spent more time with your wife.  Below are some of the most effective ways of staying happy in relationships so that they'll last a lifetime.
Not only have these methods been validated through tons of research, but they've also been tried and tested by yours truly.
Catch them doing something right every day.
We find what we're looking for in life. If you're looking for confirmation that your [friend, partner, spouse, etc.] has a character defect, I can promise you, you'll find evidence of it. If, instead, you commit to catching him or her doing something right every day, you'll get more of what you're focusing on and you will begin to enhance your happiness and in the process.
Play.
Keep it light. We tend to make things unnecessarily heavy and serious.  Learning to be playful – to tease and to laugh at yourself – will generate an atmosphere of positivity in your relationship.  I may be a shrink but I spend at least half my day laughing my ass off with my clients who are also laughing their asses off.
Do it anyway.
Of course you're tired and she's working late tonight, but you agreed to meet her out for dinner and whether you feel like it or not, you should do it. You'd do it if it were work-related. Don't be lazy in your personal relationships. Relationships need energy. If you stop tending to them they will dry up and die.
Pick a hobby to do solo.
A hobby will provide you with new content to bring to your relationship, whether it's about the hobby itself or about the new people you met through your hobby. New content will breathe fresh air into your relationship because it will provide you with new stories to tell.
Turn it off.
Everything. All gadgets. Give them your undivided attention. Pick a time nightly by when you will disconnect from technology so that you can connect with your loved one.  Being present is the most generous gift you can give.